HELENE PARKER'S RESUME: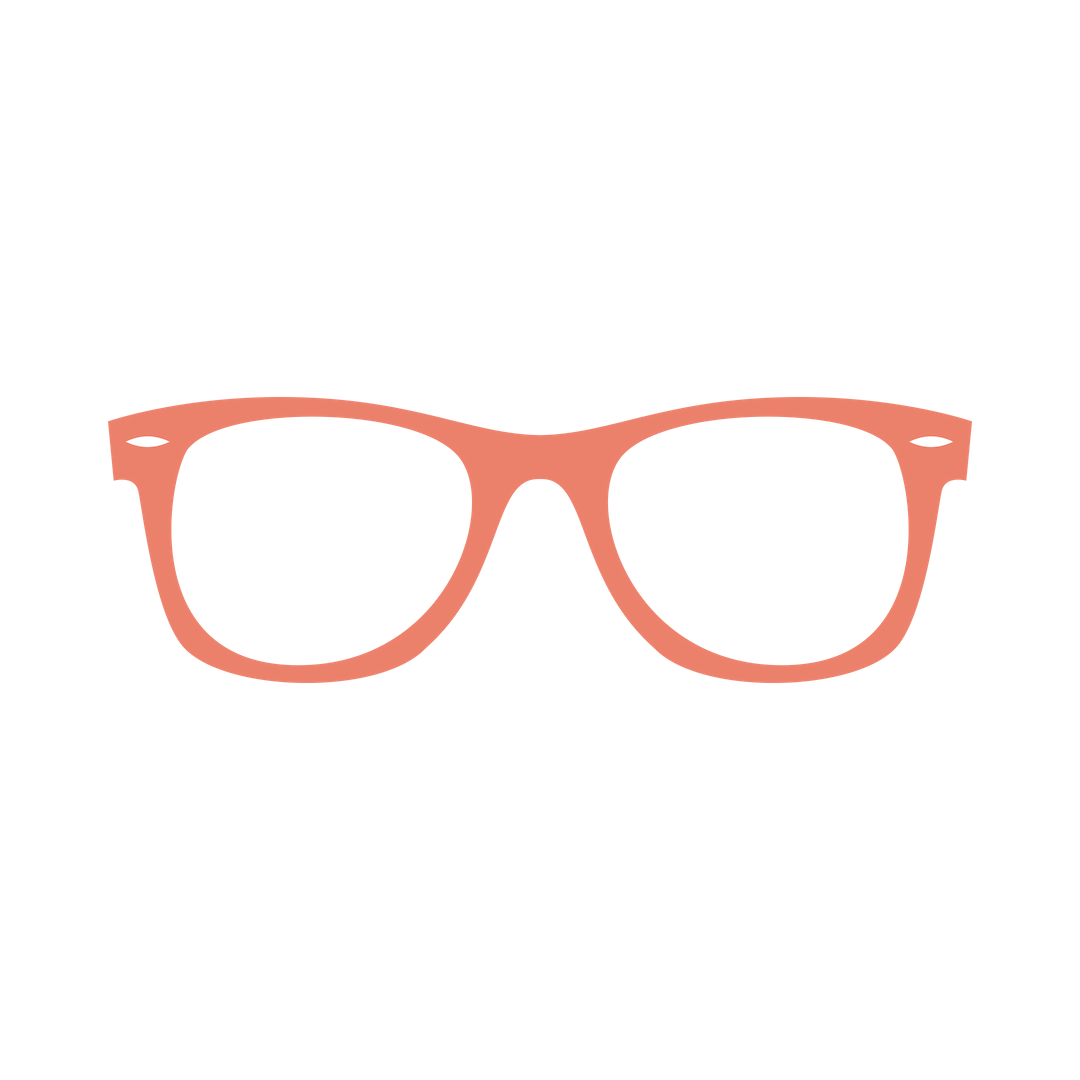 I am a senior digital and programmatic media strategist with 8 years of agency experience in media planning and strategy, execution, KPI-optimization, and reporting on mixed media campaigns using various AdTech.
SKILLS
Strong knowledge on developing Digital Strategy to maximize Marketing objectives, assist client's Business goals while using programmatic technologies.
Strong Capabilities in defining Conversion path including sale and or purchase cycle.
Expert knowledge of several DSP, including the Trade Desk, Adobe/TubeMogul, Display & Video 360, DoubleClick Campaign Manager, Simpli.fi, Dataxu, Spotify Ad manager, Adelphic.
Expert knowledge of Social and Search Ad buying platform, including Facebook, Google Ads, WordStream, Twitter, LinkedIn.
Comfortable knowledge of Analytical and Data Visualization technologies, including Google Analytics, The Trade Desk Reporting portal, Campaign Manager Reporting tool, Domo, Google Data Studio.
Strong knowledge of Native Advertising, Connected TV, Programmatic TV, and Cross device technologies.
Great relationship with Network of Data Partners and Inventory Vendors.
Lead a successful team of 4-5 programmatic ninjas
Expert in Microsoft Suite, especially Excel pivot tables and in Google marketing
Bi-lingual in French (native) and English
Case studies available
CERTIFICATIONS
Feb '19-'20 Campaign Manager Certification
Feb '19-'20 Campaign Manager Optimization
Feb '19-'20 Display & Video 360 Certification
Jul '19 Trading Academy Certified – Professional
Aug '19 Trading Academy Certified – Practitioner
Jan '20-'21 Google Ads Display Certification
Jan '20-'21 Google Ads Search Certification
PENDING IAB Digital Media Buying & Planning Certification
Brands/ Campaigns I've planned and executed:
"To ensure that we have a healthy industry, everyone has to invest, and in some cases, over invest in proper training. Building up training for your own staff, but also you need to be mindful of what teams look like, how they are incentivize and what you want them to learn and execute on."
— Ana Milicevic, Co-Founder of SparrowAdvisors on the Programmatic Digest podcast.
CHIEF PROGRAMMATIC SENSEI
HELENE PARKER CONSULTING LLC
June 2019 – Present | NC & Nationwide
I offer Paid Media and Digital Ad services including, Consulting and Training, Strategy and Planning, and Campaign Activation and Reporting.
I speak and translate programmatic media, social media, and search!
Industry verticals I have experience in include Retail, Travel/ Leisure, Education, eCommerce, Technology B2B, Finance, Government, CPG, Healthcare, Real Estate, Entrepreneurship, SMBs, and more.
References and case studies available upon request.
DIGITAL MEDIA MANAGER
FRENCH WEST VAUGHAN

February – September 2019 | NC
Utilize media resources and planning to identify best media solution for client objectives and campaign goals
Prepare, develop, execute and monitor media plans for clients, using different Demand Side Platforms( Display & Video 360, Dataxu, Quantcast, Xaxis) using various Data Management Platforms (Dstillery, LiveRamp, etc), working with Mobile Partners (S4M, Reveal Mobile), and Streaming inventory vendors (Spotify, Pandora, iHeartMedia, SpotX, SambaTV, etc)
Responsible for oversight of Insertion Orders and monthly or quarterly ad-hoc reporting
Monitor buys and manage added value and/or make-goods, optimizations and revisions as necessary
Is proactive to recommend under-performance and real-time optimizations.
Work with 3rd party ad server and account team for digital trafficking
Maintain brand safety for all campaigns utilizing 3rd party viewability partner (CM)
Informs account and media team of planning/activation status and updates weekly digital status sheet
Works with billing team on digital media invoice reconciliation and billing issues
Interacts with and builds strong relationships with clients
Develops a strong understanding of the clients' products, competition, industry, marketing goals and objectives
Attend weekly & monthly media team meetings and client meetings as needed
Lead digital team in digital media trends and best practices
SENIOR DISPLAY STRATEGIST
EXCELERATE DIGITAL
March 2017 – March 2019 | NC
Lead the implementation process for new programmatic and direct display campaigns, primarily for tier 1/2 clients while supporting tier 3/4 clients as needed
Collaborated with the creative to tell the advertiser's story with impactful creatives, utilizing our platforms to traffic ads, communicating with vendors, and making sure we're setup to report on the right metrics to the right people;
Managed the overall success of campaigns by critically analyzing the tactics mix, shifting budget to better performing line items, and recommended upsells when appropriate.
Provided ongoing optimization throughout the duration of the campaign
Ensured quality control of campaigns, implementing and adhering to a rigorous QA process;
Routinely creates campaign performance reports communicating the highlights to the markets, media strategist or the sales field.
Demonstrated history of optimizing campaigns to KPIs such as ROAS and CPA
Proficient with DSPs (Bid Manager, Adobe, The Trade Desk, Centro, Simpli.fi, Division-D), DMPs (Lotame), Ad Servers (DCM), Web Analytics (Google Analytics), Tag Management Systems (Google Tag Manager)
Knowledge of remarketing and advanced targeting tactics, including dynamic creative, CRM, site retargeting, search retargeting, keyword contextual, affinity, look-a-likes, first and third-party data.
Knowledgeable and experienced in other forms of digital advertising, including SEM, social, native, mobile, and Advance TV (Connected and Linear TV included).
DIRECTOR OF PROGRAMMATIC MEDIA
SEVENTHPOINT, MARKETING, ADVERTISING, AND PUBLIC RELATIONS AGENCY
September 2016 – March 2017 | VA
Developed, grew, and maintained relationships through exceptional client service
Formulated proposals for new client opportunities
Managed the onboarding process of every client, including creative assets, insertion orders, campaign parameters, and all relevant campaign documentation in preparation for campaign launch
Provided regular insights to clients detailing performance, campaign optimizations, and new opportunities
Worked with media partners to ensure accurate platform implementation
Managed a large network of Data partners to ensure quality inventory and data buying
Oversaw campaign QA process and troubleshooting
Partnered with Analytics team on campaign measurement reporting and insights generation
Directly supervised a team of programmatic media traders and planners, which include Display, Social, SEM, TV, and mobile strategy.
Lead and assist in coaching, managing, and educating Analysts and Account Executives
Participated in regular Lunch and Learn sessions to share and learn new strategies for optimizing and enhancing campaign performance, in addition to providing Unique Sale Proposition materials for the Sale team.
Effectively communicated digital strategies and rationale for tactical approaches for each campaign
PROGRAMMATIC MEDIA PLANNER
SEVENTHPOINT, MARKETING, ADVERTISING, AND PUBLIC RELATIONS AGENCY
July 2015 – September 2016 | VA
Assisted with the client and the account team to understand the client's business objectives and advertising strategy;
Liaison with the creative agency team, clients and consumers to develop media strategies and campaigns;
Undertook research and analyzed data using specialist industry resources;
Identified target audiences and analyzed their characteristics, behavior and media habits;
Presenting proposals, including cost schedules, Budget estimate, to clients.
Evaluated the effectiveness of campaigns in order to inform future campaigns.
Collaborated with colleagues, other departments and media buyers either in-house or in a specialist agency;
Managed Vendors and Data partners relationships to build respect and trust in your judgement;
Accommodating team with Training support when necessary;
Helped team with Content development such as blogs;
Provided support with end of month reports
Assisted with SEM campaign if needed
PROGRAMMATIC/RTB MEDIA TRADER
SEVENTHPOINT, MARKETING, ADVERTISING, AND PUBLIC RELATIONS AGENCY
August 2014 – July 2015 | VA
Actively managed Programmatic media campaigns, which includes Display, Social, Native, Mobile, and PPC, by optimizing bidding, pacing & performance to ensure KPI delivery,
Identified relevant audience pools for campaigns and provide recommendations on value,
Worked closely with client teams to provide ROI driving insights and recommendations,
Utilized best practices for our DSP platform (The Trade Desk) and Wordstream (AdWords) and offer insights on how to improve campaign effectiveness through the platform's functionality,
Daily review of campaign performance, development of optimization recommendations, and implementation of performance-improvement tactics,
Generated weekly/monthly campaign reports
MARKETING ANALYST
The Employment Guide
(Former Dominion Enterprises Division)
January 2014 – August 2014 | VA
Reporting and Analysis
Communicating key stats/metrics to business
Advertising Revenue Streams: Data Sale, Lead Generation, Ad Sale.
Develop streamlined business practice
Better implementing analytics tools (SiteCatalyst, Google Analytics, DFP)
Research on best practices and try to identify specific issues to create projects
Develop success measures of projects and assist with the Dev Team with Audience
Content and social strategies – digital and print and mobile
Assist with any Sales team project
LEAD GENERATION MARKETING SPECIALIST
The Employment Guide (Former Dominion Enterprises Division)
September 2012 – January 2014 | VA
Assisted clients through the build and development process and during the life of their lead generation campaign.
Managed the build and development process from start to the launch of the campaign.
This included creating timelines and managing set timelines.
Served as the day-to-day point person for clients currently running lead generation campaigns.
Analyzed currently running campaigns and provide suggestions and best practices to improve results.
Communicated client's needs to related parties involved in lead generation campaigns.
Generated and monitored various reports for lead generation efforts
Processed all client monthly billing
Managed and executed quality control processes
Assisted Key Sales Representative in administrative tasks.
Worked closely with Affiliate Account Executive in generating reports, reviewing specific campaigns and monitoring lead flow on a daily, weekly and monthly basis
"Trust yourself. Think for yourself. Act for yourself. Speak for yourself. Be yourself. Imitation is suicide."
— Marva Collins
(Source: Happy Black Woman)