Programmatic Media Buying
Education & Activation
_________________________
We Recruit and Teach Historically Excluded People How To Get Started In Programmatic Advertising and Jumpstart their career.
Here are Two Ways How We Can Help
Through education, we can train individuals or teams by providing on-demand lessons or live workshops. Each has been curated based on technical and soft skills needed to succeed as programmatic expert while taking account of industry trends.
Learning looks different for everyone but as the following Chinese proverb states:
"When the student is ready, the teacher appears."
Learn more on how we can create and support a healthy and encouraging education journey in your programmatic career.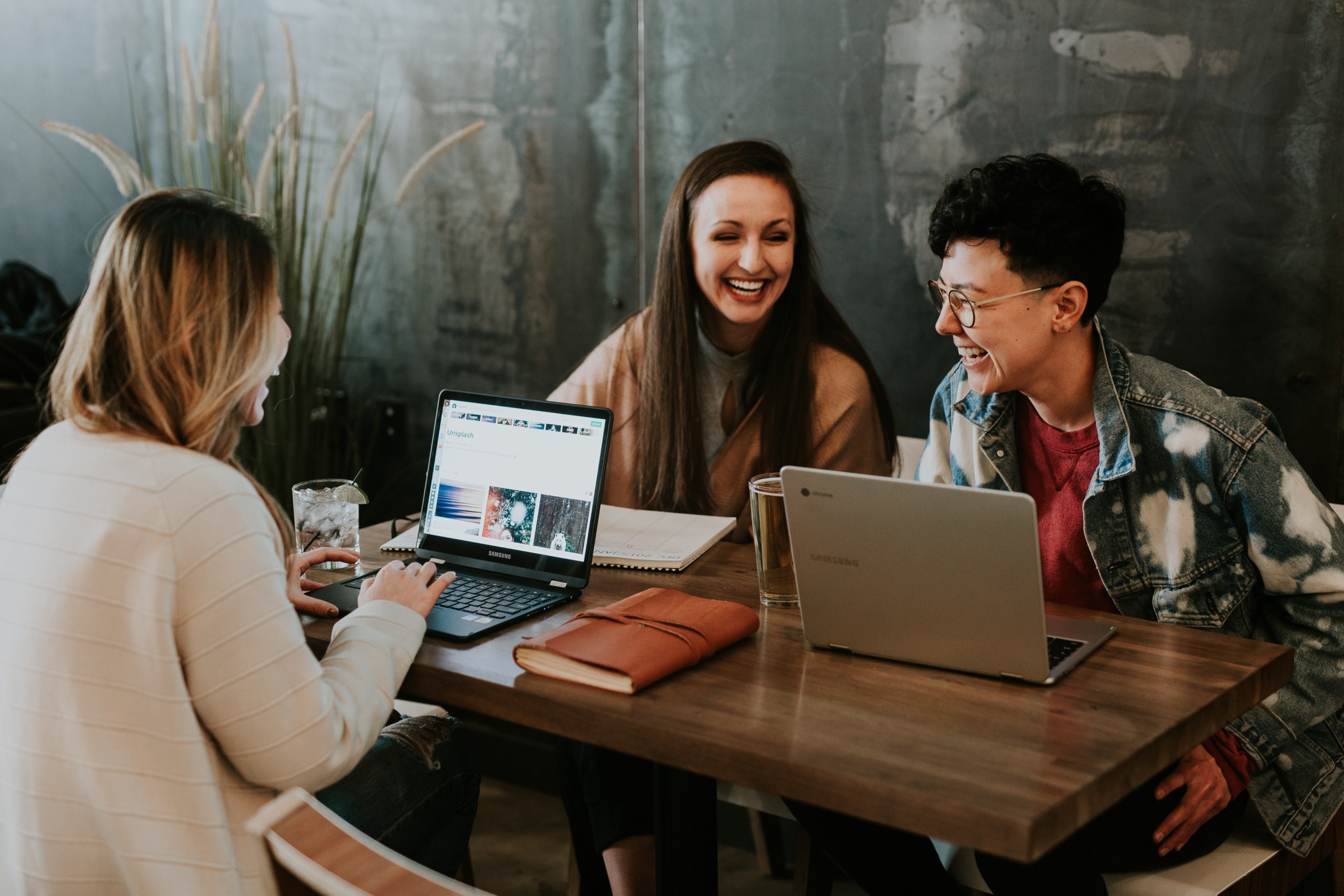 Increase Your Revenue
Improve Employee Retention
Reinforce Operational Workflow
Working in programmatic comes with challenges and running a programmatic media department is not short of it.
We can provide activation support through partnership or hiring one of our certified talents.

Learn more on how to see if you're a fit for our staffing and team augmentation support service.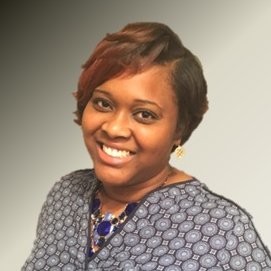 I have the pleasure of working directly with Helene to manage programmatic display, native, connected tv, and social media campaigns for regional and national agency clients. She is an expert at strategy development and implementing performance driving tactics. Her knowledge of digital platforms and display best practices has been invaluable when assessing the best options for efficient campaign structures. Helene has a genuine passion for digital marketing and a positive, upbeat energy. She is a dedicated and reliable team member who inspires other and brings creativity to the analytical tasks of executing digital media. Helene is an asset on any team and a true advocate for client success.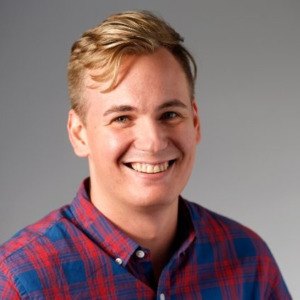 Helene is an excellent digital media buyer with deep experience, a willingness to tackle new and unknown challenges, and an infectious smile. Any media organization would be lucky to have her as part of their team!
I worked with Helene in various roles; however, I saw her really excel in her role as Media Planner. She refused to recommend plans that she was not 100% satisified with and often assisted clients with strategic changes in effort to improve their campaigns. She spent time researching each client and their goals thoroughly and made specific plans that would work with their budgets and strategies. Her ambition and optimism would be valuable assets to any team.
Helene is a passionate display strategist who is always eager to come to the table with new ideas. She cares about helping her clients reach their goals and works hard to find solutions. She comes to work with a positive attitude and is a great brainstorming partner who is focused on providing her clients real results.
I found Helene to be consistently pleasant, tackling all assignments with dedication and a smile. Her attention to detail and excellent communication skills truly make her a leader. 

Besides being a joy to work with, Helene is a take-charge person who is able to present creative ideas and communicate the benefits. Helene can work independently and is able to follow through to ensure the job gets done. She is extremely flexible which makes it easy for her to fit in with any group of individuals. 

I highly recommend working with Helene. She is a team player and would be a tremendous asset to any organization.
Helene and I started at Seventh Point the same week, and I watched her become an expert Programmatic Media Trader, Digital Media Planner, and Director of Programmatic Media over the course of my years with Seventh Point. She is a vivacious self starter and lifelong learner who asks the right questions and knows the ins and outs of the latest digital media trends across the industry. When she wasn't optimizing or planning campaigns, she was motivating and encouraging her team, sharing industry blogs and best practices, and training others to expand the department. She was a tremendous asset to Seventh Point, and I know she will go far!
Meet Your Programmatic Coach
Hélène

(read "Ellen")

Parker
🗸 Wife To The Best Husbae
🗸 Maman To The Best Boss Babes
🗸 Catholics
🗸 Pitsky Fur Mom
🗸 Optimistic
🗸 Open Minded
🗸 Bilingual
🗸 Book Lover
🗸 Bacon Lover
🗸 Podcast Obsessed
🗸 Extra Like Avocadoes
🗸 Black Girl Magic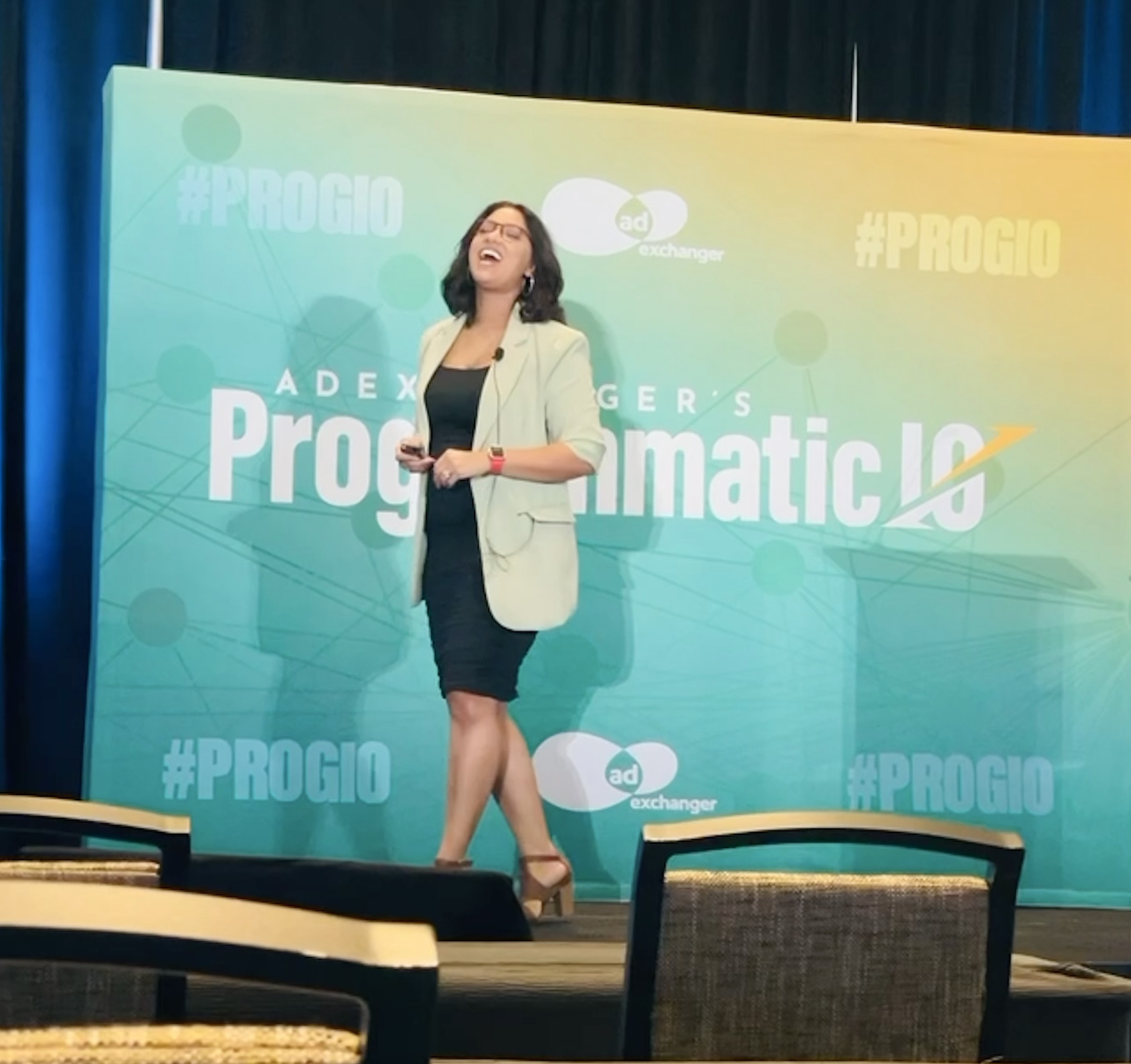 🗸 Individual Training
🗸 Team Workshop (in-person/virtual)
🗸 Increase Revenue with Clients
🗸 Improve Company Culture
🗸 Revamp Internal Operations
🗸 Implement Systems and Processes
🗸 Spread High Positive Energy
🗸 Create Productivity & Efficiency Master
🗸 Advocate for Work-Life Balance
🗸 Podcasting
🗸 D.E.I. Advocate
🗸 Public Speaking
Sign Up For Our Newsletter
Get Notified on the Latest Industry News