How To Maximize Your DSP Partnership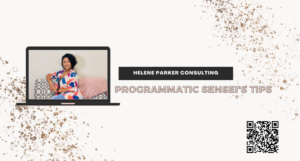 I've published something similar last quarter and had a few people reach out asking for similar recommendations, so here it is with updates.
I've had the pleasure of working with a few Demand Side Platforms (DSPs) in my journey, including Basis, DV360, the Trade Desk, Adelphic, Quantcast, AdLib. To name a few…
When it comes to working with your DSP partners, here are some tips for implementing when looking at maximizing the support and resources they have available for you:
✔️ Request weekly or bi-weekly performance review with your dedicated support team
✔️ Make sure you allocate 30 minutes to 1 hr with your support team to discuss specific campaign performances, QA process, and Best practices.
✔️ Request from your support to provide QA templates, training materials to allow the team to become more efficient with how they use the DSP. Most DSPs already have a library of To-Dos and How-Tos.
What type of questions should you ask your DSP support team?
🌟 How do we compare industry-wise?
🌟 Why the Week Over Week, Month Over Month, or Year Over Year variance, if applicable?
🌟 What other targeting levers should we focus on optimizing when our KPI is x?
🌟 How can we optimize to CPA below x without compromising reach or frequency?
🌟 What are best practices when looking at tactics/audiences/groups currently live and running?
🌟 What are additional opportunities to look into implementing?
🌟 How can we pull a path to a conversion report? We are trying to identify how long and how many times our ads were served before converting
🌟 Based on the current targeting, can we pull an initial audience persona? This will help us identify if contemporary audiences are set up, index with the audience engaging with our media
🌟 If all the above were addressed, require them to come with the latest industry news or roadmap updates of new products within the DSP
🌟 Can they perform pre, mid, and post-launch QA on setup and tracking measurement? Having that additional set of eyes is key to a successful campaign launch (in any paid media channel)
I can recognize and relate that not all accounts have a dedicated support team, and that team bandwidth can be a challenge.
My recommendation would be to discuss the details with them and see your DSP teams as true partners.
What additional questions or workflow recommendations can you share with me? I will be walking through/ recording an internal workflow I've been testing soon and sharing it in the newsletter next week. Stay Tuned!
🤎 If you are not too sure how to address the above with a new or current DSP partner, DM me on LinkedIn or Here! I'm happy to review the criteria with you!
2022 is the year of Impact for me, and I've been mindful and purposeful with the words I am using and the energy I am manifesting. I encourage you to do the same and focus on growing what drives you, growing that internal energy that makes you want to dance like no one is watching. I'll leave you with this: What kind of leader are you?