Lessons Learned from Podcasting in The Programmatic Industry
Hi there,
We did an optimization session live on LinkedIn and YouTube a couple of weeks ago regarding optimizing data segments and the best practices to do so efficiently.
You can catch the Replay here or download the Cheat Sheet Guide here, wherein I summarized it in 10 easy steps (perfect to pin on your desktop for easy access during your optimization sessions)
Noteworthy News of the Week:
We celebrated the 100th podcast episode last week. It is a solo episode highlighting my journey in this industry, how I started, some challenges I've faced, and why I started podcasting and content creation.
You can check out the new and updated YouTube production HERE
(and You will get a good laugh if you watch til the end )
We've been consistently publishing new content (including repurposing best-performing episodes) weekly, averaging 1,500 downloads monthly. At the end of Q1 2022, we averaged 1,100 downloads; most came from the U.S.A. We now have a presence in most EU countries and are growing in APAC and LATAM.
We've introduced a monthly podcast version of the Programmatic Digest podcast En Español, hosted by the incomparable Manuela Cortes. The demand has been so high that we will double the production and invite even more guests from that region.
I'm also proud to share that we did have a sponsor in Q1/Q2, shoutout to WorkReduce and have donated 10% of that revenue to the Plaza Volunteer Rescue Squad.
We are accepting quarterly or monthly sponsor, so email us for more info! Check out our media kit here
Noteworthy News of the Week:
After interviewing nearly 80 guests in the last 2.5 years, I wanted to share the most significant lessons from conversations with these experts and friends (some have become clients on the way).
In each podcast, I like to ask the following question:
"What would you tell your freshman self that your senior self knows? Something you wish you knew when you first started that you know now?" See the most answered response below:
1. Be Curious:
There are so many moving pieces; some days, you will notice things going right, and the very next day, those things go wrong. Having the patience and resilience to look for the answer, investigate the why, get one step further to understand the source, and not just mend the surface.
2. Have Courage:
It's such an underrated skill and, yet, an important one! Be courageous! Try and try again! Take a risk or two!
3. Ask Questions:
Have the humility to ask a question and ask it in a group setting. You will inspire someone else, and most likely another wanted to. Have the courage to ask questions
4. Find a Mentor:
We have goals. We know where we want to be and the lifestyle we wish for. I challenge you to find someone within or outside of your circle to learn from. Reach out to them and simply ask for their advice and monthly commitment. Be sure to shoot your shot, and do not stop if you receive a few no's. They are God's protection, and the faster the yes will come.
5. Network:
Whether it is in person or virtually, make sure to network! Connect with people outside of your organization and even outside of your field. Networking can help you get a new job; yes, it can also increase your professional reach. I shared a framework I called F.E.E.L., where I teach you how to grow your network (and find a job) using LinkedIn. This is how you grow your network of future partners, co-workers, or clients.
Another benefit of networking is that you can find yourself in rooms where your growth will be exponential. That is one reason we are so proud of the programmatic meetup, a community where traders, buyers, and adops can meet once a week to discuss industry trends and how they affect their day-to-day.
Did you know that we have a free slack channel? Anyone involved in the programmatic activation and buying can join!
We are very excited for what's ahead, and we are just getting started!
If you haven't yet, be sure to leave us a review on iTunes and subscribe to our YouTube Channel to stay in the know!
Don't forget to download your Cheat Sheet on Data Segment Optimization Best Practices!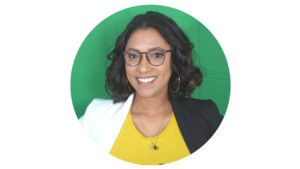 Cheers to leveling up!

Hélène
Your Programmatic Coach
_______________________________________________________________________________________________________________________________
About Helene Parker Consulting LLC, we offer programmatic media activation training and workshops. Here are some example of training topics you could offer your team!
Hiring the ideal programmatic ninja can become daunting these days and this is why we offer talent acquisition services helping amazing programmatic ninjas to find their perfect career opportunity.
If you are a candidate or a hiring manager, feel free to give me a call 757-613-9984 or email me at [email protected]
Our mission is to help 1,000 individuals with little to no experience in marketing to become programmatic media traders and planner with The Reach and Frequency™ course (share with a friend or co-worker and offer them 20% off any product with code newsletter20).
We are always looking for a referral or simply happy to chat the latest and greatest so don't hesitate to book a call 😬
_______________________________________________________________________________________________________________________________
?utm_source=linkedin&utm_medium=newsletter&utm_campaign=heleneparker&utm_content=programmaticmediacoaching
?utm_source=linkedin&utm_medium=post&utm_campaign=heleneparker