85% of agencies believe shortage of media talent
Hi there,
Announcement Of The Week:
The Reach and Frequency™ is a course our team and I created to teach soft and technical skills needed to be a successful programmatic ninja. The content is focused on Programmatic Activation, from fundamentals such as the programmatic ecosystem and media buying to the tools needed to launch and run a programmatic media campaign(s).  This also includes how to create a media plan and a programmatic strategy to optimization and reporting best practices.
You can purchase each module or the full course depending on your education and self-development goal. 
(share with a friend or co-worker and offer them 20% off any product with code newsletter20).
Noteworthy News of the Week:
Antoinette Siu wrote this article Media Buying Briefing: Flex workforce, fringe benefits are key to navigating the talent crisis on Digiday
Here are my takeaways:
Agencies are rethinking their staffing models from the ground up, and are prioritizing benefits and training programs.  ✅
According to a survey, 85% of agencies believe there is a shortage of media talent in the market. Many agencies are turning to third-party services, like WorkReduce, which takes care of recruiting, hiring, and onboarding talent.
Hiring has gotten more competitive, and expectations surrounding salaries and fringe benefits, as well as training resources and flexible locations, have contributed to the talent shortage within agencies. Some employers may have offered higher salaries in the past, but those offers are cooling off.
The current workforce wants better working conditions, extended holidays and breaks, and access to relevant training and learning resources. This is why GroupM and Kepler Group established their own learning and development programs aimed at helping employees pursue advanced careers and keep their skills fresh.
Fetter said employers should invest in learning and development for their workers, especially the younger ones. 🌟
Actionable Insight:
Most of the clients I service are in-market for a programmatic ninja with senior experience, and as the article mentioned, it is competitive.  
We recently conducted a training day with the HIFI Agency where programmatic fundamentals were covered with the whole team and optimization and strategy with the programmatic ninja:
"You're a wonderful teacher and I learned so much! I'm already more confident in making changes to the account, adding the right data segments, and reviewing sites lists/suppliers. I'm excited to put all of this to work and give great insights to my clients."

  – Kelly Cockrill,  HIFI Agency
Here are my recommendations:
Consider investing in training: 
74% of surveyed employees feel they aren't reaching their full potential at work due to a lack of development opportunities, according to Lorman.  Take the time to offer a path for growth for each employee by identifying their strengths and encouraging the development of new skills.
Shameless plug 🦄 I offer

90 mins workshops or 6 hours of training boot camp

where we can focus on any of the following: 

Hiring, Onboarding, and Retaining Programmatic Talent

Programmatic Advertising Fundamentals

Programmatic Ecosystem and Media Buying 

Understanding Targeting Capabilities

Programmatic Activation: How To Launch campaigns successfully

Internal Workflow: What should we standardize and automate

Optimization Best Practices: What, Why, and How

Including how to optimize in 15 mins or less

Strategy & Planning, including how to create a media plan and more

Reporting Best Practices: How to tell a story through Data

Go ahead and

book the call to discuss

how I can complement your team with some customized training. 
I am

an educator and a talent scout,

which means I can not only assist with training new hires but I can find them for you.  
           Book a call to discuss talent acquisition next week! 
Consider staff augmentation:


This means you are outsourcing the most immediate tasks to support your client. There are many benefits, including efficiently contracting an expert with the experience you need until you can hire internally.  Most offer white-label services and can fit right into your internal workflow. You can call my friends below: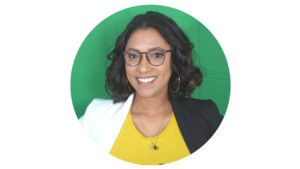 Cheers to leveling up!

Hélène
Your Programmatic Coach
_______________________________________________________________________________________________________________________________
About Helene Parker Consulting LLC, we offer programmatic media activation training and workshops. Here are some example of
training topics
you could offer your team!
Hiring the ideal programmatic ninja can become daunting these days and this is why we offer talent acquisition services helping amazing programmatic ninjas to find their perfect career opportunity.
If you are a candidate or a hiring manager, feel free to give me a call 757-613-9984 or email me at
[email protected]
Our mission is to help 1,000 individuals with little to no experience in marketing to become programmatic media traders and planner with
The Reach and Frequency™ course
(share with a friend or co-worker and offer them 20% off any product with code newsletter20).
We are always looking for a referral or simply happy to chat the latest and greatest so don't hesitate to
book a call
😬
_______________________________________________________________________________________________________________________________
?utm_source=linkedin&utm_medium=newsletter&utm_campaign=heleneparker&utm_content=programmaticmediacoaching
?utm_source=linkedin&utm_medium=post&utm_campaign=heleneparker