How To Optimize in 15 Minutes or Less
Hi there,
Announcement Of The week:
Let's spend a day developing guidelines and doing live training on How To Optimize programmatic campaigns in 15 mins or less so you can focus more on strategy and business development support.
Check out our summer training specials!
🦄 Talent Acquisition  🦄
Would you like to hire a programmatic media trader?
Two amazing programmatic ninjas are currently training in the Reach and Frequency™ course and have started their campaign management training in the Trade Desk (Other DSPs training can be provided, just holla!)
If you are looking to hire programmatic media traders at a junior level please email me at [email protected]
Noteworthy News of the Week:
Just in case you haven't heard, Google pushed the cookie deprecation deadline to late 2024. In this newsletter, however, we are going to talk about how you can become more efficient in your day-to-day as a programmatic ninja…because now we can focus on something other than cookies…jk! More on cookie deprecation next week!
Back in May, I conducted a masterclass on optimization best practices and covered the following:
How to make intelligent and data-driven decisions in 15 mins or less
Isn't it funny how time works? You may need to block calendars from time to time, but in this masterclass, I show you how to stay focused and efficient on the top 2-3 levers you need to look at.
I.e.: We cover which report you should automate so that you can have it available anytime you need. You might need a daily report pulling the last 15 days with impressions, CPM, Clicks, CPCs, and Cost to optimize for a delivery-based campaign, aka an awareness campaign.
When and What To Look At Updating
It all starts with a deep breath, then let's look at 5 popular campaign objectives and KPIs.
We look at what changes to start with when your campaign goal is delivery-based, click-based, action-based, viewability, and Completion Rate.
I.e.: Looking at audience segment and site inventory is super important for conversion-based campaigns and are two levers you could start with.
How To Set Your Day for Success?
Things are moving at 1,000 km/hr and in every direction. You can request access to bonus checklists that will help you stay accountable and organized when you have those busy days.
This is for you if:
You are constantly pulled into meetings or calls, and for those back in the office, where people are just walking up to you.
You don't have time to show your campaigns some love and have important deliverables for other clients.
You want to continue being a servant leader to your team and providing support since you are the expert on the team but are hella stressed about everything.
Get a copy of it here! And let me know if you are interested in Part II where I'll be covering each KPI optimization separately with live examples.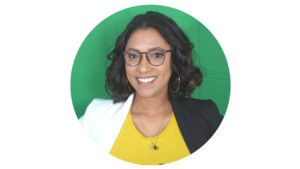 Cheers to leveling up!
Hélène
Your Programmatic Coach
________________________________________________________________________________________________________________________________
About Helene Parker Consulting LLC, we offer programmatic media activation training and workshops. Here are some example of training topics you could offer your team!
Hiring the ideal programmatic ninja can become daunting these days and this is why we offer talent acquisition services helping amazing programmatic ninjas to find their perfect career opportunity.
If you are a candidate or a hiring manager, feel free to give me a call 757-613-9984 or email me at [email protected]
Our mission is to help 1,000 individuals with little to no experience in marketing to become programmatic media traders and planner with The Reach and Frequency™ course (share with a friend or co-worker and offer them 20% off any product with code newsletter20).
We are always looking for a referral or simply happy to chat the latest and greatest so don't hesitate to book a call 😬
________________________________________________________________________________________________________________________________
?utm_source=linkedin&utm_medium=newsletter&utm_campaign=heleneparker&utm_content=programmaticmediacoaching
?utm_source=linkedin&utm_medium=post&utm_campaign=heleneparker