10 Questions to Ask Your DSP Support Team
Hi there,
Announcement Of The Week:
We did an optimization session live on LinkedIn and YouTube a couple of weeks ago regarding optimizing data segments and the best practices to do so efficiently.
You can catch the Replay here or download the Cheat Sheet Guide here where in I summarized it in 10 easy steps (perfect to pin on your desktop for easy access during your optimization sessions)
🔥🔥🔥🔥 Hot Candidates:
Two amazing programmatic media traders just graduated the Reach & Frequency Summer Program ready to be placed into their dream jobs.
They are both looking for remote opportunities and have completed training on fundamentals to how to optimize a campaign and have been doing demo assignment in the Trade Desk.
Feel free to email me at [email protected]m
Programmatic Ninja Tip Of The Week:
When it comes to working with your DSP partners, here are some tips for implementing when looking at maximizing the support and resources they have available for you:
✔️ Request weekly or bi-weekly performance reviews with your dedicated support team
✔️ Make sure you allocate 30 mins to 1 hr with your support team discussing specific campaign performances, QA processes, and Best practices.
✔️ Request your support to provide QA templates and training materials to allow the team to become more efficient with how they use the DSP. Most DSPs already have a library of To-Dos and How-Tos.
What type of questions should you ask your DSP support team?
🌟 How do we compare industry-wise?
🌟 Why the Week Over Week, Month Over Month, or Year Over Year variance, if applicable?
🌟 What other targeting levers should we focus on optimizing when our KPI is x?
🌟 How can we optimize to CPA below x without compromising reach or frequency?
🌟 What are best practices when looking at current tactics/audiences/adgroups?
🌟 What are additional opportunities to look into implementing?
🌟 How can we pull a path to conversion report? We are trying to identify how long and how many times our ads are served before converting
🌟 Based on the current targeting, can we pull an initial audience persona? This will help us identify if current audiences are set up and index the audience engaging with our media
🌟 If all the above were addressed, invite them to come with the latest industry news or roadmap updates of new products within the DSP
🌟 Can they perform pre, mid, and post-launch QA on set-up and tracking measurement? Having that additional set of eyes is key to a successful campaign launch (in any paid media channel).
I can recognize and relate that not all accounts have a dedicated support team and that team bandwidth can be challenging.
I recommend discussing the details with them and seeing your DSP teams as true partners.
Are you looking for help to standardize how you activate programmatic media as a team, including optimizing, reporting, and media planning? Let's see how we can assist with a free consultation call! We offer Programmatic Activation workshops covering how your team can become efficient in their day-to-day activities by identifying opportunities to learn, standardize, and automate.
Let's see how we can assist with a free consultation call!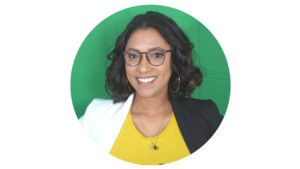 Cheers to leveling up!

Hélène
Your Programmatic Coach
___________________________________________________________________________________________________________
About Helene Parker Consulting LLC, we offer programmatic media activation training and workshops. Here are some example of training topics you could offer your team!
Our mission is to help 1,000 individuals with little to no experience in marketing to become programmatic media traders and planner with The Reach and Frequency™ course (share with a friend or co-worker and offer them 20% off any product with code newsletter20).
We are always looking for a referral or simply happy to chat the latest and greatest so don't hesitate to book a call 😬
___________________________________________________________________________________________________________
?utm_source=linkedin&utm_medium=newsletter&utm_campaign=heleneparker&utm_content=programmaticmediacoaching
?utm_source=linkedin&utm_medium=post&utm_campaign=heleneparker