90% of Employers Struggle Finding Skilled Candidates, Still!
Hi there,
Announcement Of The Week:
We are looking for 15-20 individuals interested in learning how to get started in programmatic media.  
This is ideal for anyone with little to no experience in programmatic looking to pivot into a fulfilling and exciting learning journey with our Reach and Frequency™ program.
It is a 6 weeks accelerator program where we will train them on all programmatic fundamentals all the way to trading in a DSP, including live group coaching with me.
This is perfect to take any beginner in the field to the next level and job ready!
Please send your friends or contacts my way or have them sign up to our free november masterclass! 
Tip of the Week for Hiring Programmatic:
Did you know that there are 489 job openings on LinkedIn looking to hire entry-level Programmatic ninjas? Entry-level means traders and buyers with one year or less experience. 
I've studied a few of them, and here are 3 of the most in-demand skills required: 
Set up, manage, and monitor campaigns in a DSP or more 

Optimize performance and report on campaigns

And the last one is asking for the candidate to have enough experience in the programmatic media landscape and ecosystem to have insightful conversations with clients. 
Some of these positions have been actively hiring for a while.  
The short solution:
We can. We are. We do. 
We have been focusing on training aspiring marketers with little to no prior experience on the fundamental skills required to apply to the 489 jobs. Let me explain below! 
According to Zippia, the career expert:
90% of employers struggle to find a skilled candidate 

An average cost of a bad higher is US$14,900.

(It can cost up to 30% of the employee's first-year salary.)

77% of talent professionals report diversity is crucial for the future of greeting 
Why are employers still struggling to fulfill roles, especially for juniors?
The reality is that 90% of said employers are not willing to risk spending resources and time training juniors from scratch. Teams are still overwhelmed with intense deadlines and never-ending expectations without much support.
The two most common responses when consulting with clients are: 
The candidate they are attracting demands a higher paying salary with flexible benefits 

It can be time-consuming to train somebody with no prior experience in Programmatic, especially when the team is already inundated with deliverables. 
Here's what we recommend
Partnering with us! Yes, you read that right, friend!
We attract, recruit, and train aspiring marketers, recent grads, and career pivots looking to get started in digital advertising and programmatic media.  
We spend close to 6 weeks with them in an accelerator program called The Reach and Frequency™, where they go through conceptual and live learning experiences. 
At the end of the program, they can:
Confidently understand the Programmatic landscape.

Explained Important industry trends

Understand the differences in programmatic placement and targeting tactics, and best practices 

Set up, manage, monitor, optimize, and report on campaigns in the Trade Desk, including audience creation (1P,2P,3P), inventory selection, creative upload, brand safety, and more
They also have the opportunity to practice on a demo account using the Trade Desk. 
We save our clients 1-2 months of onboarding when they hire programmatic juniors from our program. 
If you are part of the 90% of employers looking to hire skilled programmatic ninjas for junior-level roles, we train 5-10 individuals every month and currently have four exceptional candidates. 
Book a free consultation call with us today, and let's discuss the different candidates! We can also review the details of the program and how easy it is to hire them!
We look forward to talking to you soon; book a call today.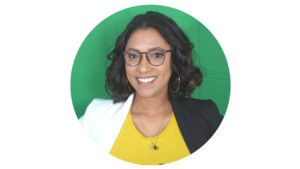 Cheers to leveling up!

Hélène
Your Programmatic Coach
___________________________________________________________________________________________________________
About Helene Parker Consulting LLC, we offer programmatic media activation training and workshops. Here are some example of training topics you could offer your team!
Our mission is to help 1,000 individuals with little to no experience in marketing to become programmatic media traders and planner with The Reach and Frequency™ Program (share with a friend or co-worker and offer them 20% off with code newsletter20).
We are always looking for a referral or simply happy to chat the latest and greatest so don't hesitate to book a call 😬
___________________________________________________________________________________________________________