Media Budget Cuts? Here's What You Should Do
Hi there,
Announcement Of The week:
The Reach and Frequency™ is a course our team and I created to teach soft and technical skill needed to be a successful programmatic ninja. The content is focused on Programmatic Activation, from fundamentals such as the programmatic ecosystem and media buying definition, to the tools needed to launch and run a programmatic media campaign(s).
You can purchase each module or the full course depending on your education and self-development goal. (share with a friend or co-worker and offer them 20% off any product with code newsletter20).
Reach and Frequency Course | New Pricing Announcement! Module specific pricing – Watch Video
🦄 Programmatic Unicorns Looking for a new opportunity 🦄
RJ is Director of AdOps with over 10 years in Ad operations on the agency side and team management – Looking for an opportunity to work for a brand or AdTech (remote!) She is the charismatic shepherd your team is in need of!
LA is a Media Account Director with over 14 years of experience in business marketing, contract development and management. She has a contagious grit that will inspire any team she is part of.
Two students of The Reach and Frequency™ course are nearing their apprenticeship and are currently running campaigns on the Trade Desk for my consulting client. One is U.S. based, and the other Toronto, CAN. They are perfect for any agency, brand, or vendor looking for junior traders.
🌟 Email me at [email protected] to find more details 🌟
Noteworthy News of the Week:
Seb Joseph and Ronan Shield write this article Even digital will feel the pinch as media buyers cut forecasts amid a rising tide of anxiety on Digiday
Here are my takeaways:
The Institute for Practitioners in Advertising's latest quarterly Bellwether Report indicates that recession fears are rising fast among marketers.

Around a quarter of companies raised their total marketing expenditure during the second quarter, while 13.4% registered budget cuts. Leading media advertising saw budgets stall, ending a year-long growth, while online and video ad spending growth continued, albeit far less than previous quarters.
Senior marketers are preparing for a recession by reducing spending on offline channels and looking to reduce fees. Both Alphabet and Meta are reportedly starting to pump the brakes.
Actionable Insight:
Media budgets were expected to fluctuate between Q1 and Q2 2022, especially compared to 2021. After a "brief" hold in spend during the pandemic, we are simply coming down the hump.
In some cases, I've had conversations with brands and agencies where they've shared media spending increased for Q4 2022 and Q1 2023 (because competitors were decreasing).
Programmatic Ninjas, here's one thing you may want to consider doing now, whether your clients/campaigns are decreasing budgets.
Active Planning:
We usually go through planning phases once or twice, depending on the time of year. Let's go ahead and practice "active planning,": which means measuring and tracking beyond our typical KPIs.
Let's look at things beyond the platform and through the eye of our clients.
CPMs, CPAs, and Viewability rates are essential, but so is answering how much new business or how many products were sold for the budget spent? And even take it one step (or three further) to the customer LTV (Customer Lifetime Value)
You might be thinking, "OMG, it is so painful to get through planning, and you want us to do it continuously???"
Valid question. Here's how you can flip the coin!
My recommendation to actively plan means as you optimize for performance, take the time to analyze beyond your tactic and look at other strategies.
Here's another recommendation(s):
Break the departmental barrier where social and search is on another planet!
I would also challenge you to share internally regularly and learn from your team's trials and successes. What works for them may work for your client!
Budgets will always fluctuate, and when they do fluctuate downward, it can become stressful and overwhelming because you will feel like you need to stretch that budget.
Actively planning will help because you are constantly thinking about the overall objective, looking through the eye of the clients, and making data-driven decisions based on your KPIs.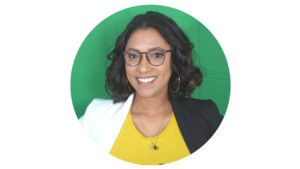 Cheers to leveling up!
Hélène
Your Programmatic Coach
________________________________________________________________________________________________________________________________
About Helene Parker Consulting LLC, we offer programmatic media activation training and workshops. Here are some example of training topics you could offer your team!
Hiring the ideal programmatic ninja can become daunting these days and this is why we offer talent acquisition services helping amazing programmatic ninjas to find their perfect career opportunity.
If you are a candidate or a hiring manager, feel free to give me a call 757-613-9984 or email me at [email protected]
Our mission is to help 1,000 individuals with little to no experience in marketing to become programmatic media traders and planner with The Reach and Frequency™ course (share with a friend or co-worker and offer them 20% off any product with code newsletter20).
We are always looking for a referral or simply happy to chat the latest and greatest so don't hesitate to book a call 😬
________________________________________________________________________________________________________________________________
?utm_source=linkedin&utm_medium=newsletter&utm_campaign=heleneparker&utm_content=programmaticmediacoaching
?utm_source=linkedin&utm_medium=post&utm_campaign=heleneparker