James Clear said:
"If you'd like to do something bold with your life, you will have to choose to do something bold on a specific day.
There is no perfect day. There is no right time. For the trajectory to change, there has to be one day when you make a choice."
Announcement of the week:
The Reach and Frequency is live, and I'm super excited. Because I am so kind and this is still the month of love, I'm offering Module 1 for free. Check out and let me know your thought!
In this free module, we are introducing programmatic advertising and its capabilities. You will be able to understand what it is, how to use it, and when to partner with whom.
#1 way to get a new job or make a career move, including a promotion (with or without experience), is to learn a new skill. This may not be relevant to all of you subscribed, but you certainly know 1-5 people around you or in conversation that have mentioned how burnt out they are and in need of something new. #reachandfrequencycourse
Noteworthy News of the week: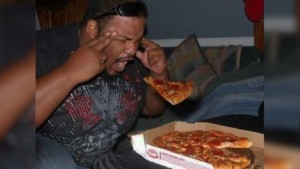 …SpotX, Magnite acquired SpringServe in 2021. Together, those acquisitions accounted for 20% of Magnite's growth in CTV in 2021.
"We reach 80 million households a month, and we [hold about] 20% of the market share measured by ad spend," CEO Michael Barrett said."
I had the pleasure of having the incomparable Catherine Dale on the Programmatic Digest podcast a few months ago, and she shared how half of the viewing among adults aged 13 to 34 is spent in streaming. A third of all US households were cord-cutters in 2021.
This year, projections for the U.S. CTV spending doubled to $4.5 billion and are expected to reach $6 billion in 2022, with overall U.S. CTV advertising hitting $19.1 billion in 2022, according to eMarketer. (Originally read on Adage)
Why should you care, you ask?
The beauty and magic of programmatic advertising are in serving the most relevant message to the right audience at the right time and cost. If 1/3 of them are streaming, CTV and OTT are essential to consider and add to your strategy.
But first, let's clarify a couple of things:
Pineapple should not be on pizza
Here's the difference between CTV and OTT:
OTT is the delivery of TV/video content directly from the internet. Users don't always have to subscribe to a traditional cable provider to access this content. Think ABC, CNN, BET, Netflix, etc.
CTV is a device that connects to—or is embedded in—a television to support video content streaming. Different CTVs include Smart TV, Xbox, PlayStation, Roku, Amazon Fire TV, Apple TV, etc.
You can access OTT with CTV or without.
Strategy recommendation:
 What and How should we execute on the news above?
 Where do we start? How do we get access? Here are my recommendations when adding OTT in general, and now that we know Magnite has a pretty significant piece of the pizza (without pineapple). Consider the following:
Are you currently buying a DSP? Or via an agency? Chances are, you already have access to buying via Magnite or SpotX. Look into private deals in addition to open exchange inventory.
As mentioned last week, when bidding on exchanges and SSPs, you always want to be mindful of the inventory quality, cost, and conversion base decisions. We also want to look at offline activities, viewability and reach in this tactic.
Be mindful of the brand safety and audience targeting capabilities
Tracking and measurement are just as important even for this TV-like strategy.
When To Use:
A great tactic to complement Linear TV
Awareness combined with performance tactics such as programmatic display, search, social, etc.
Depending on your objective and KPIs, it can be used for both B2B and B2C
Demand Generation strategy or upper funnel strategies
The rise of streaming viewership provides more significant ways to engage with the right audience bridging together the targeting precision of digital with the high impact of TV viewership, says Oracle.
In conclusion, I leave you with this:
My TV started playing random Netflix shows. It was weird… But I've seen Stranger Things. (More Here)